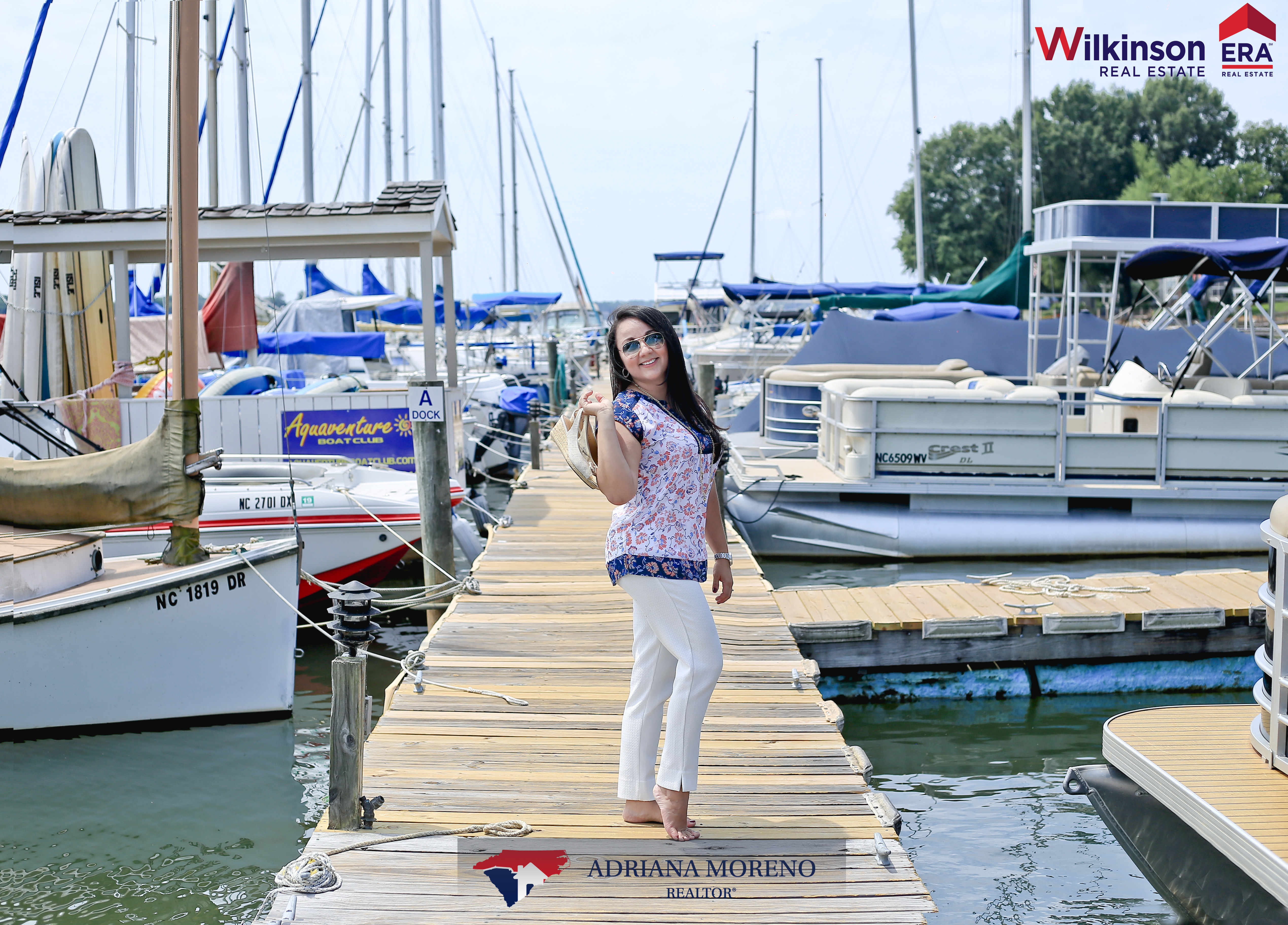 Licensed Realtor® in NC & SC.
Originally from Colombia but grew up in New York City and spent several years living in the Washington, DC area while working for a mortgage company, fostering relationships with lenders and real estate professionals alike.
"In 2007, my husband and I decided to move to The Carolinas and have not looked back! We have owned homes in Rock Hill, Indian Land and now settled down in Waxhaw, NC. We love the convenience of having the city of Charlotte close by mixed with the small town feel and sense of community that this area offers. It is a magnificent place to be!"
As a Realtor® working with buyers and sellers, Adriana is focused on meeting the individual needs and expectations of each client, based on their specific circumstances. Knowing what it takes to ensure a smooth and successful experience and always accessible to answer any of her clients questions. With honesty and integrity, Adriana is focused on providing excellent customer service throughout the entire transaction.
"I pride myself in paying attention to the small details and listening to my clients' needs. I truly believe that when you do what you love, people love what you do! I look forward to having the opportunity to work for you next."
Client Testimonials:
"Not having participated in the process of buying or selling a home in over 30 years I was apprehensive and somewhat fearful of what I was getting myself into. Adriana demonstrated to me a professional attitude, as well as a relaxing and calm demeanor that instantly assured me that I was in good hands. Mrs. Moreno was referred to me from a dear friend of mine who is now retired from the real estate profession and I would not hesitate to refer her to any of my friends or family. Even a week after our closing this agent continues to provide me with helpful support of my transition whenever I call her with any additional questions that arise." - Ken N. (Charlotte, NC)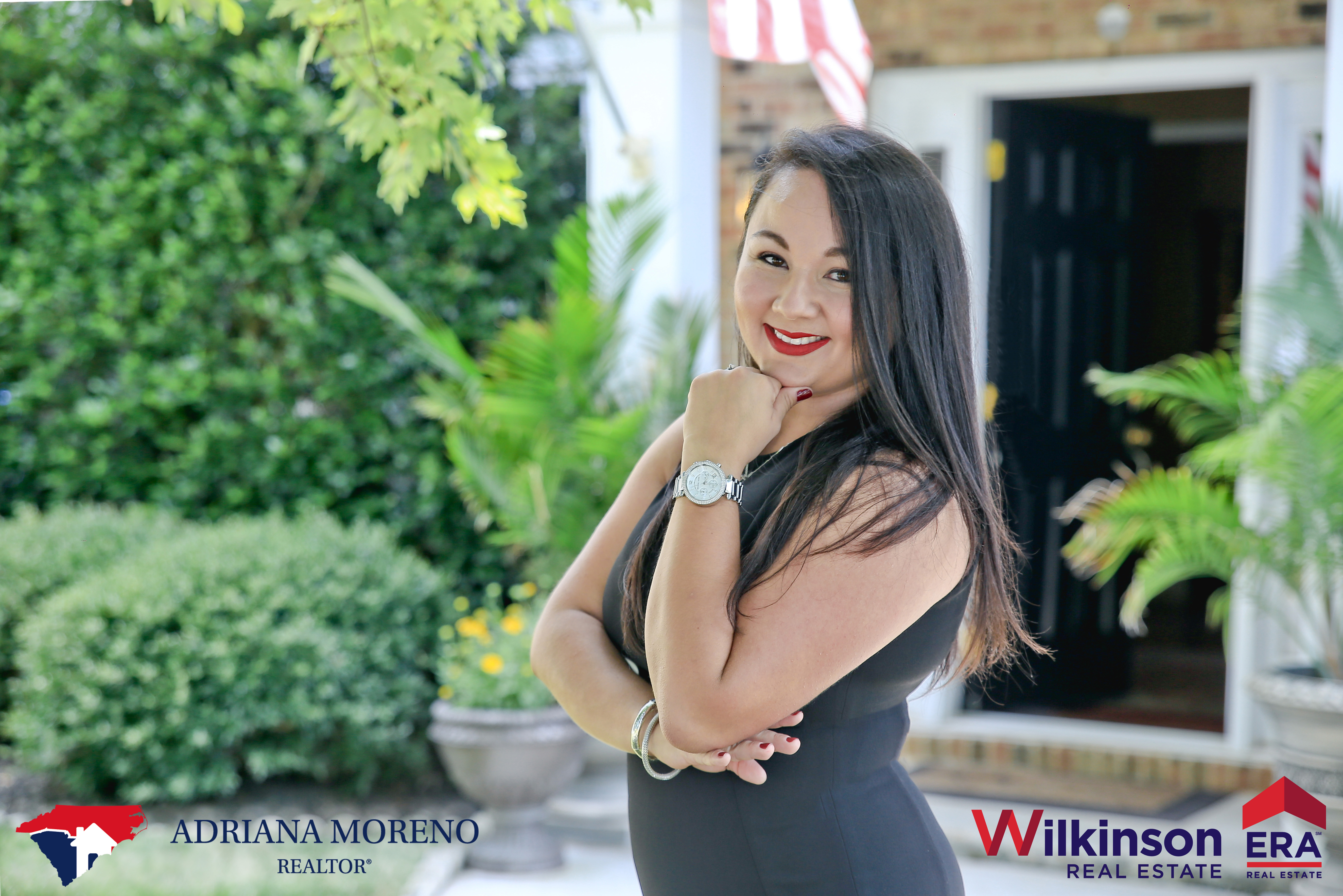 "Adriana was such a pleasure to work with! As first time home buyers eveything about buying a house seems a bit confusing and intimidating but Adriana was great at explaining everything, from every paper we had to sign to recommendations with insurances, etc. She is full of knowledge and knows what she is doing. She gained our trust since day one. I will definitely be recommending her to anyone trying to buy a house!" - Cindy G. (Charlotte, NC)
"Adriana is seriously one of the best agents(now friend) that I have ever met! From the 1st phone call that was made to me she was professional and courteous!...We spoke many times via phone, skype, and text. She answered every question I had ( and I had ALOT). She always made time for me. I recommend her HIGHLY!!!! A++++++++++++" -Andrea C. (Long Island, NY)
"Adriana has great knowledge of the areas around Charlotte and a lot of experience with school ratings. She was very detailed in selecting the right properties to visit. While under contract she was very hands on with our lender and the seller to ensure the closing happened on time. She also did a great job of listing the old home and getting the price we wanted. Overall, the process of selling, buying, and moving felt so simple because of her direct involvement at every step. I dont think we would've had the same experience with anyone else!" - Akevy (Indian Land, SC)